Girls Basketball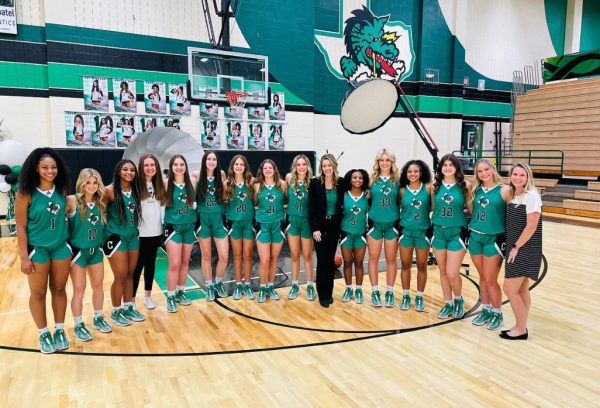 The Lady Dragon basketball team kicked off their season this past weekend winning 48-27 against Highland Park on Nov. 3 and winning 78-68 against Lubbock Cooper on Nov. 4. The Lady Dragons will continue their season on Nov. 7 against Plano Senior High School. 
"Both of our games last week were great. It was nice to see all of our work over the last couple months pay off," junior Katah Gunter said. "I think we have a really special team this year and I'm super excited for the upcoming season."
Boys Basketball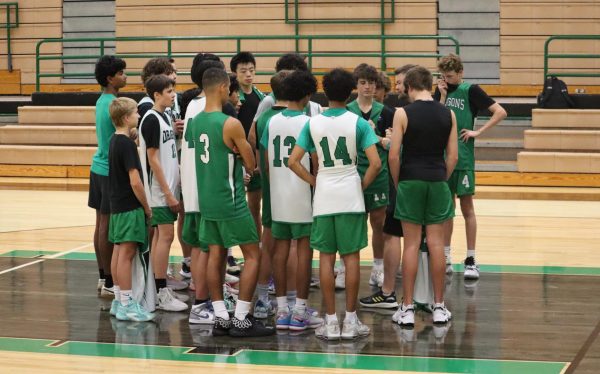 The Dragon boys varsity basketball team held scrimmages against Haltom High School on Saturday. They officially begin their season on  Nov.  10 at home against Coppell. 
"The scrimmages this past weekend gave us a good look on what we do well in and what we need to work on, but overall the scrimmages were good," junior Ari Tumma said. "I am just so excited for this upcoming season because I feel like the team meshes really well."
Varsity Football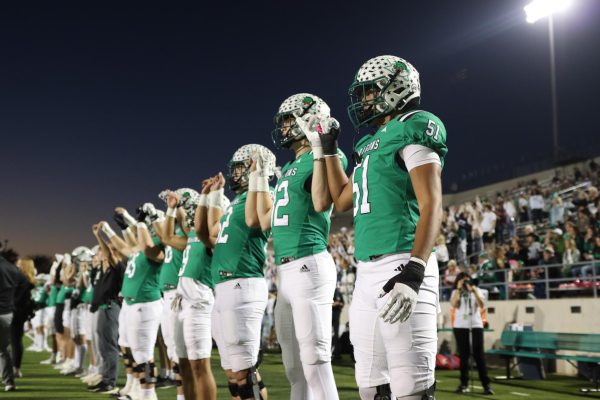 Dragon football played in their last regular season home game on Friday against Keller Fossil Ridge, winning 63-0. The Dragons are now 9-1 overall and 6-1 in district play. 
"It was great to come off with a big win against Fossil Ridge to end the regular season," senior Ben Karlsson said. "Enter the playoffs with a good taste in our mouth."
Their first playoff game is at home against Fort Worth Boswell on Nov. 10.
Varsity Volleyball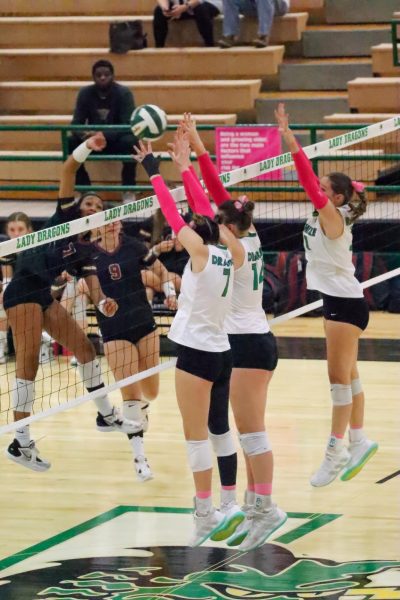 The Lady Dragon volleyball team clinched the area championship against San Angelo Central, winning 3-0 on Nov. 3 at Brownwood High School. This improves the Dragons' overall record to 30-12.
"Winning area champs was definitely a big win in our books," Sophomore Kinsey Young said. "Putting in the grind at practice and pre-season really makes holding up that trophy all worth it! The team has done incredible this year and we definitely couldn't have won it if it wasn't for our amazing efforts as one!" They advanced to the Regional Quarter Final game on Nov. 7 at Lubbock Cooper High School against El Paso Eastlake. 
Varsity Cross Country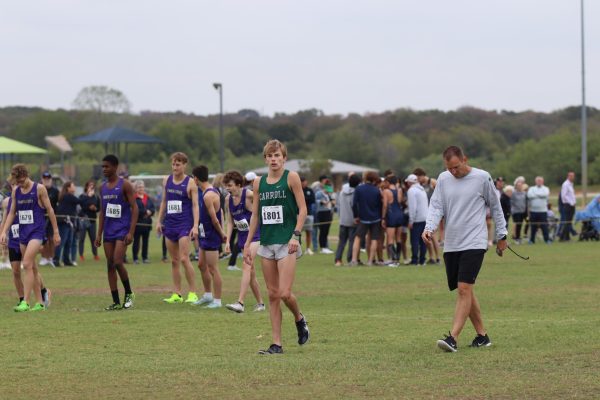 Boys and girls cross country participated in the annual UIL 6A state meet on Nov. 4. The girls took second place, with junior Elizabeth Smits placing 10th overall. The boys won the UIL 6A State Championship, with sophomore Caden Leonard placing first overall – the first Carroll runner to be named an individual state champion.
"We ran at the front as a team and we tried to control the race from the front," Caden Leonard said. "It was a great team effort, but we have bigger ambitions of doing well at nationals. This was just a stepping stone to that."