SAT Problem Worries Students
College Board could invalidate August test scores
Hang on for a minute...we're trying to find some more stories you might like.
The SAT is one of the most influential tests in a student's life. It is a big factor in college applications, scholarships, grants and more. College Board, the organization that runs the SAT, SAT Subject Tests, and AP Tests, is one of the largest education monopolies in the world, and this year they have been having some issues with their tests.
On Aug. 25, the SAT was administered at schools all over the country. The test had been leaked seven months before it was administered in the United States along with the answers because this specific test form was an exact copy of the one taken in China in 2017. College Board was unaware of the test being online until after the test was administered in the United States.
"If we determine students have gained an unfair advantage, we will take appropriate actions," the organization said in response to reports of the test being leaked.
Hannan Abdikadir, a senior at Carroll Senior High School, is now having to take extra precautions because she doesn't know what will happen with her scores. She was supposed to have submitted some of her college applications already as some colleges accept you based on when you turn in your applications, but with the results of the test not yet confirmed, she now has to postpone sending in her applications.
"I spent the majority of my summer break studying for the August exam," Abdikadir said. "Now I have to study and take it again basically for nothing because they might cancel my score."
This isn't the first SAT test to have problems. In June 2018, once scores were released, students began to realize that, despite missing as many or fewer questions as previous tests, their scores were lower than in the past. College Board uses a scale instead of a curve to determine how much more each question is worth. They only uses a scale when a test is easier than previous ones. They compile data from previous tests and use those scores to figure out how to scale the test. The more questions you miss, the more points you get docked off because they expect many people to get it right. The scale is what caused students scores to be lower because it was an easier test.
Another senior, Julia Sheedy, was not supposed to take the August SAT, but because her score was so much lower than she expected on the June test, she had to take it again. She was counting on her June score to be good so she could start applying to colleges early.
"I felt that the exam was quite easy and it was my best score but was disappointed when I saw that it was so low," Sheedy said. "I should have started applications already, but I have had to push them back."
Both of these issues have affected students all over the country and are making students stress over their future more. For the year of 2018 there will be three more SAT tests: Oct.6, Nov. 3, and Dec. 1. College Board has not made an official decision as to how they are going to address the problem, but any and all resolutions should be in the best interest of the students and the company.

About the Writer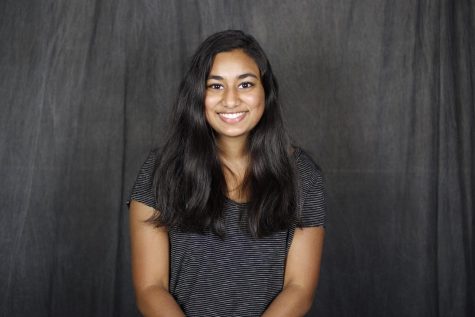 Serena Kuruvilla, Staff Writer
Serena Kuruvilla is a senior at Carroll Senior High School and this is her first year as a staff writer for the Dragon Tribune. She loves singing, dancing,...