Making history
2018 midterms break records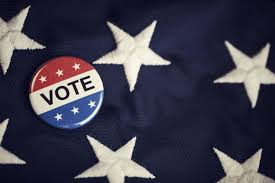 The tension in America was high as the polls for the nail-biting midterm elections closed on Nov. 6. Individuals turned on the news or searched the internet, looking intently for any sign that a winner had been called. In Texas, it was announced late at night that Republican Ted Cruz had narrowly won the race for Senate over Democrat Beto O'Rourke.
"Tonight's loss does nothing to diminish the way I feel about Texas or this country," O'Rourke said in his concession speech. "I was inspired and I am as hopeful as I have ever been in my life."  
With more than 8 million Texans voting in the election, 48.3% of people voted for O'Rourke and 50.9% voted for Cruz. These percentages make the 2018 midterm election the closest race in Texas since 1978.
"Tonight's a victory for the people of Texas," Cruz said, responding to his victory. "I am your senator. It is my responsibility to represent every Texan."
Although Texas remained red, the state still made history during the 2018 midterms. O'Rourke set a new record for the most amount of cash raised by individual donors. He wanted his campaign to be funded purely by people, and he promised not to take money from any political action committees.
"When you wonder why Congress is so dysfunctional, why it doesn't represent the interests of the people it purports to serve," O'Rourke said on HBO's 'Real Time with Bill Maher.' "It's because it's so tied to the sources of money that are coming in."
Another thing that O'Rourke was able to accomplish during his campaign was his goal to visit all 254 counties in Texas, something that no candidate has done since 1990 when John Odam ran for attorney general.
"Having traveled to each one of the 254 counties of our state, I know Texans have an unstoppable determination to do the job at hand," O'Rourke said on Twitter.
Although the history made in Texas during the midterm elections was important, it is only a portion of the history made throughout the United States on Nov. 6. In this election, a record-breaking amount of women were elected into the House of Representatives, and this includes the first Native American and Muslim women to serve in Congress.
Democrats all over the United States also celebrated the win of Jared Polis in Colorado. He won the title of governor and made history as the first openly gay man to hold the position.
"I want to thank my personal support network," Polis said in his acceptance speech. "First and foremost, of course, my amazing partner, and the first 'first man' in the history of Colorado, Marlon Reis."
Other notable things that happened in this election are that Tennessee and Arizona elected the first female senators from their state, Texas sends the first Hispanic women to Congress, and South Dakota elected their first female governor.
However people feel about the results of the 2018 midterms, it is undeniable that this election will go down in history.