Crown Jewels
Improvised homecoming court tradition continues alongside Coronavirus restrictions
Once a year, groups of students are selected to be listed on a ballot for the honor of becoming homecoming royalty. Despite all that 2020 has changed, the homecoming court tradition has continued on, providing a sense of normalcy in a year that is not-so-normal. 
"It feels pretty surreal," senior homecoming king Everett Potter said, "There are so many great people at CSHS that have an amazing character, so it was pretty crazy when I found out I had won."
For nominees both at home or in person, the homecoming court was an important event.
"I am honored and grateful to have been chosen as the Freshman representative for the 2020 Homecoming Court," Hannah Ganiear said, "I have been doing classes virtually this entire school year, so it was a pleasant surprise to be recognized by my teachers and peers and a reminder that despite physical separation, we can still find ways to build and maintain bonds with one another."
The homecoming drive-through parade was a particularly notable experience for homecoming royalty.
"The drive through parade was very fun because I got to see so many different people drive by," junior winner David Guess said, "[I] feel that the change in the way the parade was structured this year reflected how 2020 has been an odd year."
No matter what has happened in 2020, having a normal homecoming court has shown that the world goes on.
"This year has been a wild ride, but I'm sure everyone else in the 2021 class would agree that it's how we roll," Potter said, "We bend and never break. It has given me hope for a more normal spring and given me even more motivation to help any way that I can make that happen. I want my classmates to remember our senior year not as a year that Covid took from us, but a year that we were able to overcome Covid."
About the Writer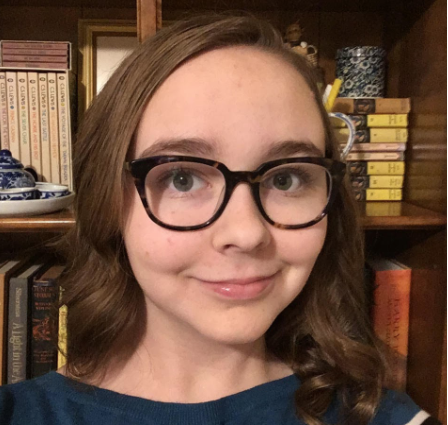 Arden Berry, Staff
Hi, I'm Arden Berry, and I'm a freshman at CHS. This is my first year on staff here, but I was on yearbook staff in 8th grade at Carroll Middle. I...