Back On the Air     
KDGN airs first episode of the year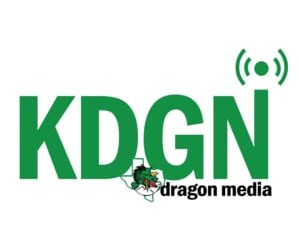 At 11:12 on October 23, the hallways of the Senior High were filled with the sound of catchy theme music as KDGN released their first episode. Though their first broadcast was aired later in the year than the producers say they would have preferred, most of the crew consider it a success.
 The major problem the crew face this year is creating interesting content even while half the staff is stuck at home.
"People want to see stuff that they know," said senior Berk Tanyel. "They want to see the school, they want to see Sonic and Dragon Stadium. They don't want to see the inside of some random person's house. So it's just trying to make that look as interesting as possible given the current circumstances."
Because of this, they've had to make several adjustments to include DVA students.
"We're planning on doing a lot of interviews through Zoom, and we have several KDGN students that have been producing segments from home," senior Avery Schoenhals  said. "I'm excited to see their segments air in the coming episodes."
The rest of the year leaves many opportunities for more KDGN episodes, and while producers will face the same challenges, they feel more prepared for the future.
"I think that having this experience can help me get future segments done quicker and more efficiently," senior John Michael Sadler said.
Overall, the team believes the episode turned out "pretty good."
 "I think we had some pretty strong segments in the first episode," said Tanyel "It's a good way to start off the year."
Past episodes of KDGN can be seen here.