Under construction
Art students demonstrate their work in first show of the year
The art program put on their first show of the year with the theme being "under construction." This theme was chosen because currently everything surrounding the art building is under construction. While this construction will ultimately improve the school, there are mixed opinions from the art students. 
"I understand the construction is necessary," junior Jennifer Missimer said. "However, all of the natural landscape outside the art building is gone and we can't paint outside anymore."
While the construction had its downsides, it provided the theme for the art students' talent to shine through. It also allowed for the art students to go outside of their comfort zone in order to provide a viable piece that would fit into the theme.
"The first show of the year tends to be a little bit of a mish mash of artwork because people are still trying to get into the swing of both art and school," senior Peyton Lawrence said. "Our idea was that this first show is 'under construction', it's laying the groundwork for the rest of the work of the year."
The show saw several students coming in throughout the day to check out the art pieces.
"Attendance was surprisingly high in comparison to prior years," Lawrence said. "The first show is always the least attended, so we weren't expecting a huge turnout but we were pleasantly surprised by the number of people who wandered in throughout the evening."
The art ranged from photography to painting, and included several unique pieces.
"I made a painting of a rusted sink inside of a lush forest," Missimer said. "I made this piece because it demonstrated the theme and I wanted to show that the construction of nature overpowers man."
The art department has already started thinking about their next show in December, which will mainly involve self portraits.
"I am so excited for the next art show because I can finally paint a portrait of my friend," Missimer said. " I have already been working on my piece for two weeks along with the other art students. I really encourage everyone to come view our work in the show in December."
About the Writer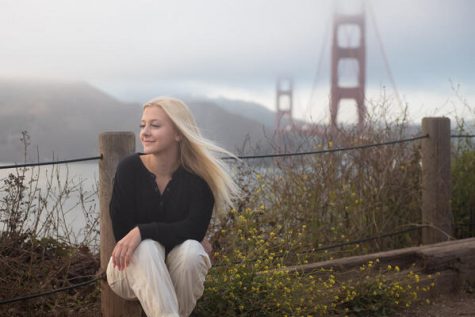 Lauren Pich, Photo Editor
Hi (: I'm Lauren Pich and this year I'm the photography editor for Dragon Media. This is my second year in the program and I couldn't be more excited....