Filmmaking, feminists and farmers
A look into six clubs you may not know about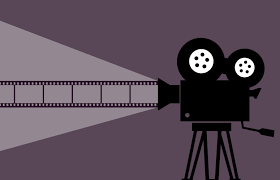 With the school year picking up speed, club meetings are popping up left and right, filling student's schedules to the brim. With such a large variety of activities, it can be hard to find the perfect fit. Here's a look into six clubs holding meetings soon. 
Gay Straight Alliance (GSA)
"This is the first year of GSA," senior Leah Kann said. "I wanted to start the club last year but I missed the deadline so I hopped right on it when the school year started. Our goal is to create a safe space for everyone to be happy and comfortable being themselves. GSA is a group where people can be who they are without any restrictions. We have meetings on the first Wednesday of every month in Mrs. Salyer's room."
Filmmaking Club
"Filmmaking club is a club where people with a variety of different interests, like screenwriting, acting, editing, etc, can bring their talents together to create short films," senior Zara Hasani said. "I like that people with individual passions can utilize their interests to make one large scale project, which is something they wouldn't be able to do otherwise. Every member has an important role that ends up affecting the final product. We meet every Tuesday during lunch in Mrs. Salyer's room."
Feminists Club
"Feminists club became a thing because Southlake is a relatively conservative city that is shielded from the truth," senior Avery Allen said. "We talk about the inequality people face when you leave the confines of our city. We have a new position this year, community service officer, so we can coordinate more community service opportunities like volunteering at the battered women's shelter or a food pantry. I personally have been through a lot of stuff that has pushed me towards being a feminist, instances with people talking down to me and seeing me as inferior. It's easier to speak up for yourself when you see other people doing it so I'm trying to advocate for others to speak up for themselves by being that example. Feminists club is an area where you won't be judged or looked down on for what you say. We meet twice a month on Thursday in Mrs. Brown's room"
 Key Club
"Key Club is an international student-led organization that provides its members with opportunities to provide service, build character and develop leadership," senior Emma Edes said. "We get to do all sorts of community service projects. I love getting to sell bracelets in the spring whose proceeds go to kids who can't afford public education. If you need some community service hours and want to feel good while getting them done join us. We hold meetings at the senior high every Tuesday during lunch in Mrs. Luftkin's room and every Monday at the high school."
Future Farmers of America (FFA)
"This is the first year for FFA," senior Mollie Kemp said. "If you are in Floral Design you can join FFA and have probably already heard all about it during class. Future Farmers of America is an organization that lets students dig deeper into their love of agricultural before they go off to college or vocational school. We hold meetings on Mondays in Mrs. Belwood's room but we don't have a set schedule yet."
Business Professionals of America (BPA)
"As BPA members, we participate in activities to accomplish goals including self improvement, leadership development, professionalism, community service, career development and student cooperation," senior Sophia Polisetty said. "We have regional, state, and national competitions where we practice participating in the business world and we take part in many school and community service events to complete Torch awards. This program has really helped form me for any career I would like to focus on in the future and it helps with communication. I've loved working with our advisor, Mrs. Goodman, who encourages us to work hard and become successful in not only our competitions, but also our daily lives. The next meeting of BPA is October 2nd after school, everyone is welcome to join."
About the Writer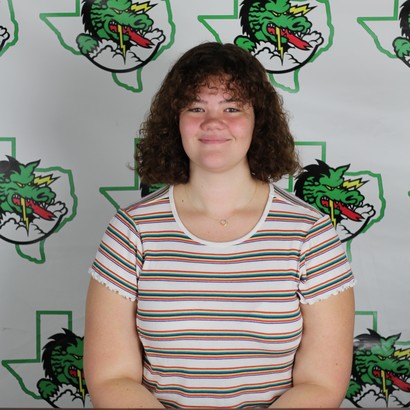 Melena Hunt, Features Editor
Melena Hunt is a senior at Carroll Senior High School. This is her second year as a staff writer for The Dragon Tribune and first as Feature Editor. She...