Opinion: Southlake police teach women empowerment
Monthly program aids females of our community for the better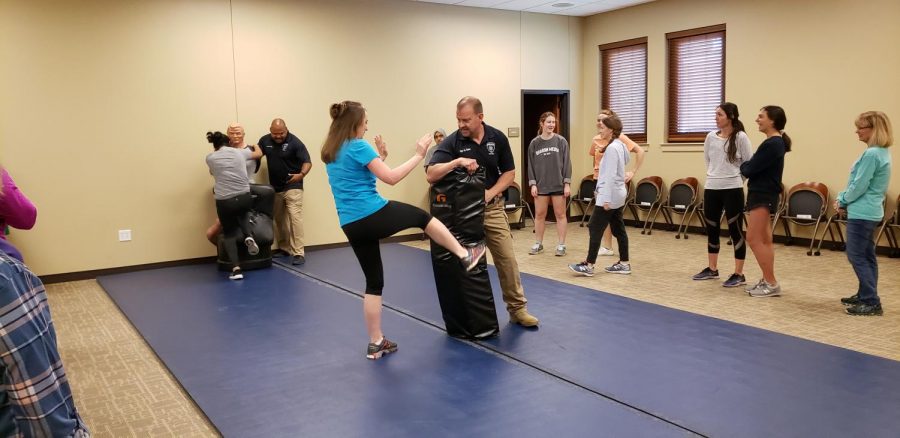 In an age where crime rates are spiraling out of control, many females have realized the importance of learning basic self-defense techniques. Our city is fortunate to have a police department that offers several free women's self-defense courses throughout the year in order to give the women of our community the tools they need to properly defend themselves. My mom and I had the opportunity to attend the June session this past week with a diverse group of women. Young and old, weak and strong, timid and confrontational, we all had the same goal: to appropriately prepare ourselves for unexpected situations.
We started in a classroom setting and were taught psychological awareness strategies to prevent putting ourselves in danger. Our eyes were opened to the amount of violence that occurs close to home, and it was stressed that anything can happen to anyone. Above all, we were taught how to think through different life-threatening situations to have the best chance of getting away safely.
After a short break, we transitioned to the physical section of the class. The police did a very good job of pulling us out of our comfort zones and drawing out our natural fighting instincts through their motivating manner.
"From the very beginning, the instructors welcomed us into their family to establish trust before we even began," Alyssa Maisto, another student in attendance of the course, said. "They made sure to keep the atmosphere lighthearted and encouraging through our time together."
We learned basic fighting techniques using various parts of our bodies and executed them on a few dummies over several drills.
"The wonderful instructors taught us many important techniques using the only tools we always have on us, such as hands, elbows and knees, so that we don't have to rely on secondary weapons," Maisto said. "Each of the techniques were easy to remember and simple to execute. The tips I learned will help me to first and foremost avoid any dangerous situations, as well as protect myself in the event that I need to."
Myself and many others left the police department feeling informed and better prepared to protect ourselves if a harmful situation was to occur. My mom in particular felt content that I had learned techniques to defend myself, since I will be leaving home for college next year.
Whether you're leaving for college soon or not, this course teaches many skills that could be potentially life-saving. The class was educational, appealing, encouraging, and a fun way to learn extremely important tips and techniques. As a teenage girl, I would recommend this to all of my peers, as well as to women of all age groups.
For more information about future sessions, visit the Southlake DPS website or email Valerie at [email protected].
About the Writer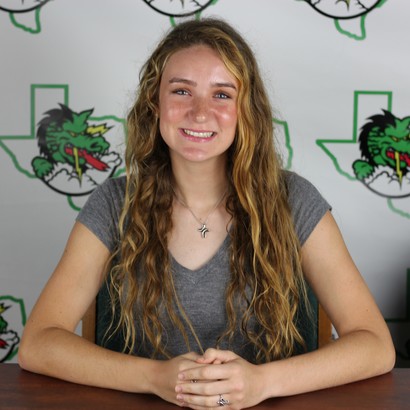 Katherine Loomis, KDGN Executive Editor
Katherine Loomis is a senior at Carroll Senior High School. This is her third year as a member of Dragon Media. Along with writing for the Dragon Tribune...