Opinion: The moment I knew
How one 17-year-old got involved in the elections without actually voting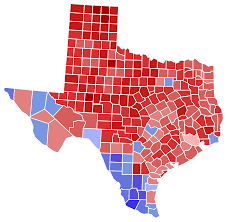 I wasn't able to vote on Nov. 6. When the day came for Americans all over the country to cast their ballot and dictate the future of our country, I was just months short of being able to make my voice heard, too.
But that didn't stop me from making my voice heard in other ways. I block-walked around town, making sure that the people who were able to cast a ballot knew as much as possible about each candidate and could make an educated decision. I spent countless Sunday afternoons decorating and writing postcards to encourage Texans to vote for Beto. I sported a 'Beto for Senate' sticker on my phone case for months, and proudly wore various Beto T-shirts when I traveled, just to get his name out there. I wrote articles for the school newspaper and tweeted about his qualities and even watched the debates to educate myself on the opponent's policies. I received months worth of emails, donated way more money than I should have and even met Beto and his campaign staff twice.
When election night finally arrived, I had so much more hope than I began with. Beto had been moving up in the polls for weeks, and eyes across the nation were turned to Texas to see whether or not Beto could pull off the biggest political upset in years. We now know, he couldn't. While he came within 200,000 votes of unseating the incumbent Ted Cruz, Beto wasn't able to win.
At around 8 that night, MSNBC called the race for Cruz. That was when I knew.
I knew that despite the thousands of postcards we wrote, phone calls we made, texts we sent and doors we knocked on, it still wasn't enough. But I also knew that all hope was not lost. Countless good things came out of that night. The first Muslim and Native American women were elected to Congress. Connecticut and Massachusetts elected their first African American woman to Congress. Texas elected its first latinx women congresswoman. And the youngest woman ever was elected to Congress. For women and minorities, these midterm elections were undoubtedly successful, and these historically underrepresented groups now have better representation in Congress than ever before.
Both in Texas and nationwide, these midterms made history. In that moment, I knew that our efforts in Texas had fallen short, but I also knew that the United States had begun to change for the better.