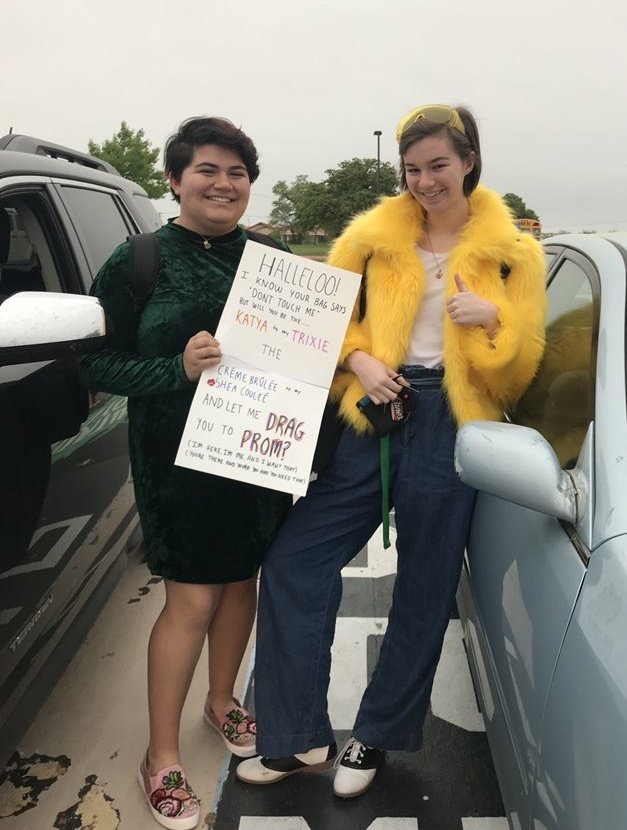 Prom is in the air
The five best of the best promposals of the year
April 27, 2018
As the weather grows warmer and summer grows nearer, we're reaching one of the busiest times of the school year. Seniors are struggling to stay focused for their last four weeks of school, and juniors are itching to hold up their ones and shout "SKA" in every possible situation. One of the most anticipated staples of this season is prom. This weekend, we will all be seeing pictures of the extravagant dresses, hairstyles and transportation that have come to define prom here in Southlake. And with prom come promposals. Here are five of our favorite promposals this year, from Vineyard Vines to Dragon Media's own KDGN.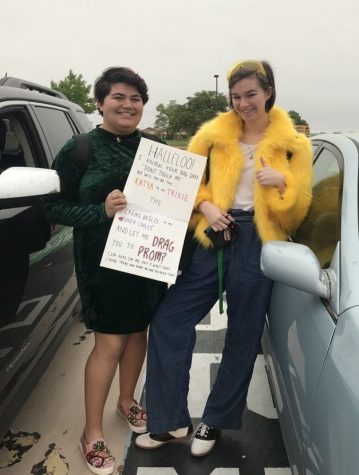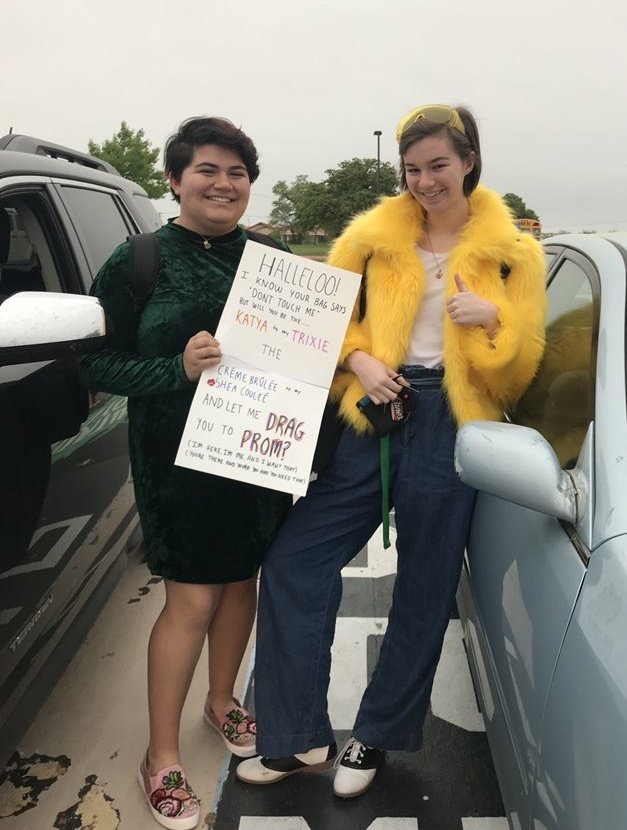 Emmy Pratt and Maddie Bunten: Let me drag you to prom?
Maddie: "We both really like RuPaul's Drag Race, so I thought it would be funny to incorporate it into a promposal. I knew if it wasn't funny enough for the twitter QUEEN herself she would probably break up with me. Luckily she liked it and said yes. The only problem was we had to bring the poster to school and photograph it in the parking lot because no one was there to photograph the actually happening"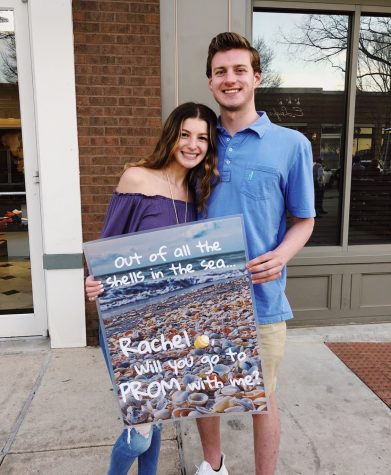 Rachel Gitter and Landon Jensen: Out of all the shells in the sea…
Rachel: "I was so surprised when he asked me that day. We were out to dinner and my friends came and he pulled out the sign, which was so cute. I was super excited and my family and friends thought it was so sweet. My dad couldn't stop taking pictures of us with the sign. I am so pumped for prom, I can't wait."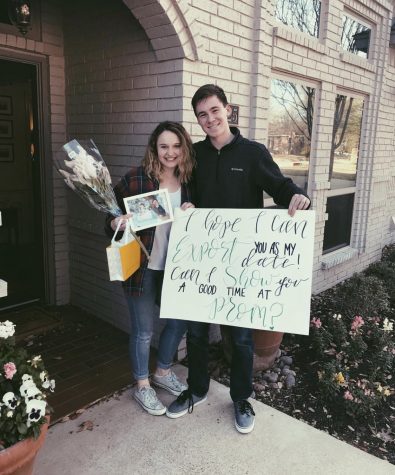 Abby Keleher and Dylan DeRaud: I hope I can export you as my date…
Dylan: "I decided on a KDGN-themed proposal because it is unique to me and my date and we both enjoy the class together. I ended up asking her in the third week of March because I kept telling myself not to wait until the last minute to ask her. She was so excited when I asked her that her hands and legs were shaking. I had help from her friends so that I could make the best poster possible. I'm very excited for prom because I will be able to experience it with my friends and my date."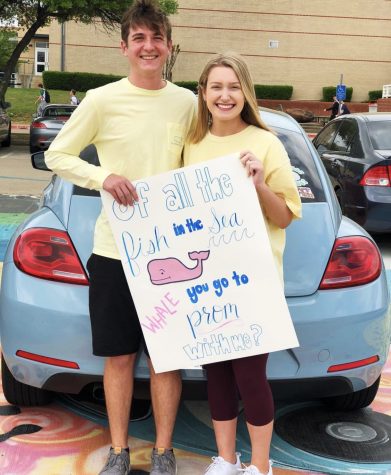 Lindsey Fancher and Evan Welsh: Whale you go to prom with me?
Evan: "My promposal was a Vineyard Vines themed one. I thought of it because my friend and I were trying to think of ideas, and thought that a Vineyard Vines themed one would be cool since she really likes it and I work there. To actually ask her I left Mrs. Salyer's class early and waited out by her car with one of my friends so they could take a picture."