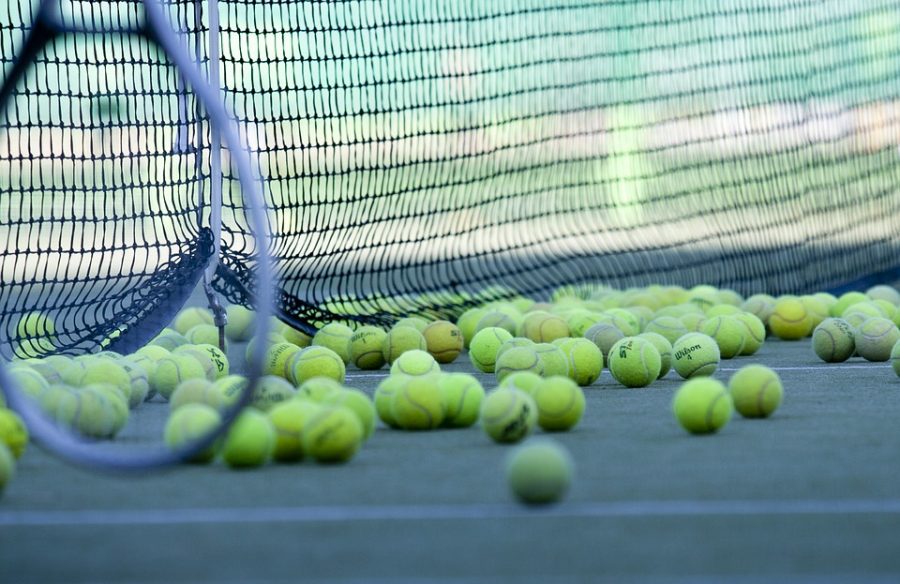 Serving for the win
Tennis plans to take gold at UIL State Tournament
April 24, 2018
Varsity tennis players are packing their tennis bags, shoes, and rackets as they prepare to travel to College Station for the 2018 UIL Tennis State Tournament on May 17. Seniors Arman Dave, Nick Ryniak, Taylor Reusche, and Chris Lash and junior Nick Ryniak won their matches during the Regional tournament last Thursday (April 19) and have advanced to the biggest high school tournament in Texas.
Ryniak and Dave won their boy's doubles final with a score of 6-2, 6-2. Dave won State in the singles draw back in 2016, but this year is different as Dave is paired with Ryniak, who has never made it to State in his high school career.
"Nick and I have been friends and teammates going on 3 years, so I trust him to bring his best in the important matches, and we know each other's games really well," Dave said.
Reusche and Lash won their mixed doubles final 6-3, 6-2. For both players, this is their last year on the team, but their first time ever competing at State.
"Both doubles teams work really well together and going to State gives them the opportunity to play together in their final high school tennis matches," sophomore Emma Edes said.
Players from all different regions and counties in Texas will travel from near and far to Texas A&M University in order to compete against the top tennis players in high school tennis. Varsity had the biggest season back in 2016, where Dave became the UIL 6A State Champion along with Alec Rusche and Matt Landers who also became State Champions due to their doubles victory.
"They have worked really hard this year and with three of them being seniors, they wanted to finish the season hard. Everyone on the team is super excited for them," Edes said.