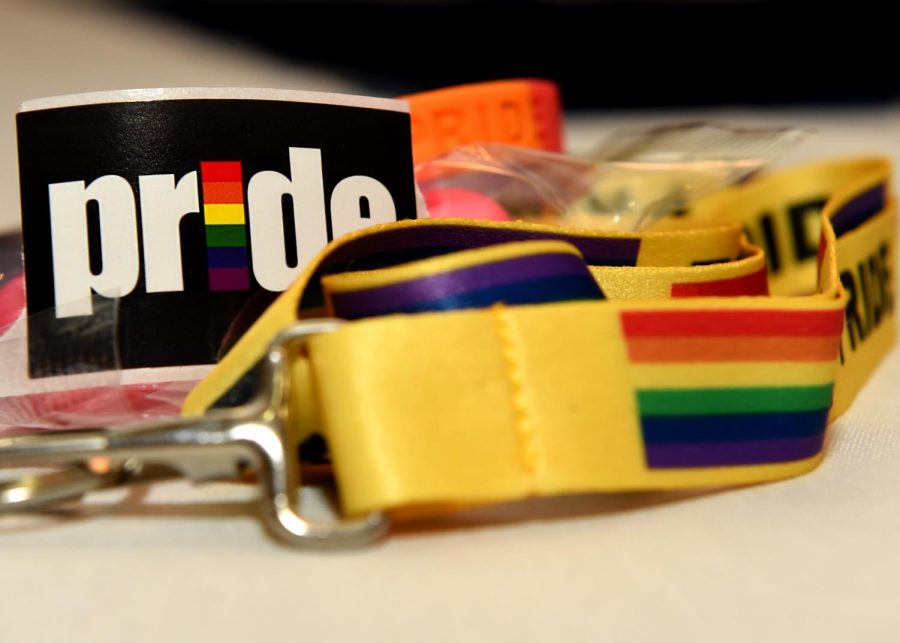 New decade of love (Opinion)
Movies have been changing the way people define an 'ordinary' love
April 6, 2018
Recently in the entertainment industry, there has been a lot of controversy about gender equality, sexual harassment and assault, and gun violence. But lately, one group has been able to express themselves throughout movies, TV, music, and sports.
On June 26, 2015, same-sex marriage was finally legalized in all 50 states. Ever since, the LGBTQ population has been able to express their love and identity each and every day. People have become more accepting and caring for this community, including the film and entertainment industry.
In 2018 alone, there have already been two major movies that have won audiences all over the country that focus on the LGBTQ community. "Call Me By Your Name" is a book to movie adaptation that was directed by Luca Guadagnino and was released on Jan. 19th. The movie is about Elio, a 17-year-old who meets Oliver, a 24-year-old professor, when he comes to visit Elio's summer family home in Italy. It is a raw, emotional, and delicate movie where love is displayed on a rollercoaster with its ups and downs.
Another book to movie adaptation, "Love, Simon," hit theaters in March of this year and audiences praised the film because it shines a light on the process of coming out as a teenager in high school. The main character, Simon, is in high school and is nervous about coming out until he finds an anonymous post from another kid at the same high school saying that he was gay. They build a relationship all on email while dealing with what is known to be the stress of high school.
As well as in movies, the LGBTQ community has been able to be proud on television as well. On the revival of "Will and Grace," one of the main characters is named Jack, who is a very flamboyant and openly gay man while he is on the search for his true love. Jack is able to be himself on the show and show off his funny and sassy charisma while living in New York City.
During the Winter Olympics in February, well known figure skater Adam Rippon and famous skier Gus Kenworthy gained a lot of support from the gay community as they competed in the Olympics for the gold. Rippon was able to help the US Figure Skating Team win bronze in the overall team event while Kenworthy sadly did not take home a medal. Yet both athletes were able to be open about their sexuality while in ice and snow as well as during interviews.
The phrase "We're here and we're queer" is definitely a force to be reckoned with in 2018. Hopefully in the future, more countries and more people will be able to understand and support the LGBTQ community for further generations to come.