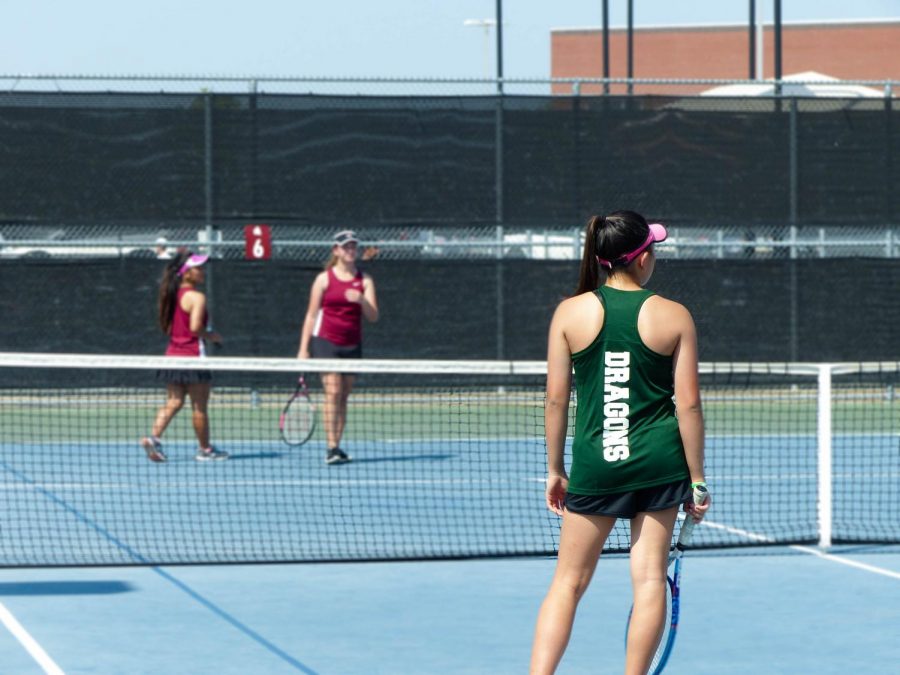 Same team, new season
Varsity tennis has started their spring season with different competitors
March 1, 2018
Varsity tennis dominated during their fall season with a record of 18 wins and only four losses. Overall, Varsity made it to the regional quarterfinals and lost 5-10. Now with the spring season just getting started, the players are ready for longer matches, longer travel days, and a lot more competition.
Starting in the spring, tournaments last all day, meaning that every player plays wakes up early to warm up and walks onto the court around 8 a.m. to start their matches. Sometimes these tournaments can end up going on until dark. Tournaments are also more focused on each individual player rather than the entire team, yet every player cheers on for their fellow teammates.
"Spending the day with the team at your tournament site makes it fun. In between matches, we hang up hammocks, play music, and just chill before we go on again," Emma Edes (10) said.
Recently, Varsity came back from their six-hour trip to Midland where they competed against different teams from DFW and West Texas. Many players made it to the semifinals in each of the different draws of this invitational.
One of Varsity's most prominent tournaments in the spring is their competition in Tennessee. Every year in March, the tournament's host selects some of the most highly ranked tennis teams within the country to participate in competitive matches.
"It is my first time actually traveling and staying overnight with the team, and that is something that not many other teams have the opportunity to do," Edes (11).
As the new season begins, the team gets to bond even more as they travel many hours to Midland and Tennessee to compete with many different opponents from around the state and the country.
"I love going to compete and I love spending time with the team because they are my family," Chaya Hemanth (10) said.