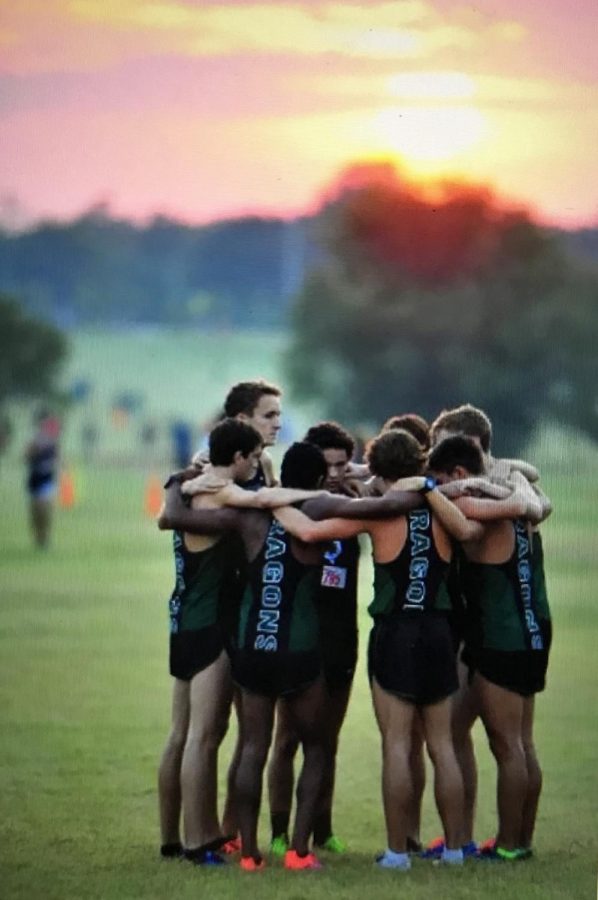 Running to state, running to greatness
All you need to know about the state meet
February 8, 2018
On Nov. 4, our cross country teams headed down to the Woodlands for the state cross country meet. The girls' and boys' teams both made the podium, with the girls taking bronze and the boys taking silver.
This year was the girls team's 21st consecutive year qualifying for the state meet, and they have finished in the top three at state for 18 consecutive years.
"It was really special to run in the state meet my senior year with some of my best friends," senior Cate Tracht said. "Running next to my teammates is something I will never forget for my last cross country race in a Carroll uniform."
The boys took second at the state meet, and they have made the podium 12 times in the last 14 years.
"The state meet is the moment we've been counting down to since last year," junior Vishnu Nair said. "It felt really great to be able to represent our team there and run for our teammates."
The coaches of the team recognize that their athletes are incredibly hard-working and motivated, and these attributes drive the coaches to be better in return.
"They each make me want to be a better person and coach because of their fearlessness," coach Nikki Gilley said. "These athletes are amazing individuals that strive for excellence."
The goal of earning gold is ingrained in every runner on the team, and boys, girls, and coaches alike are already looking forward to next year's state meet.
"We usually have a meeting right after the state meet appreciating the leadership and enjoying a moment but then head back for our first workout of next season the next morning," Gilley said.
"Every person's hard work helped us make the podium at the state meet this year," Tracht said. "I hope that as this senior class graduates, the underclassmen can take our place and continue to protect the Dragon tradition."