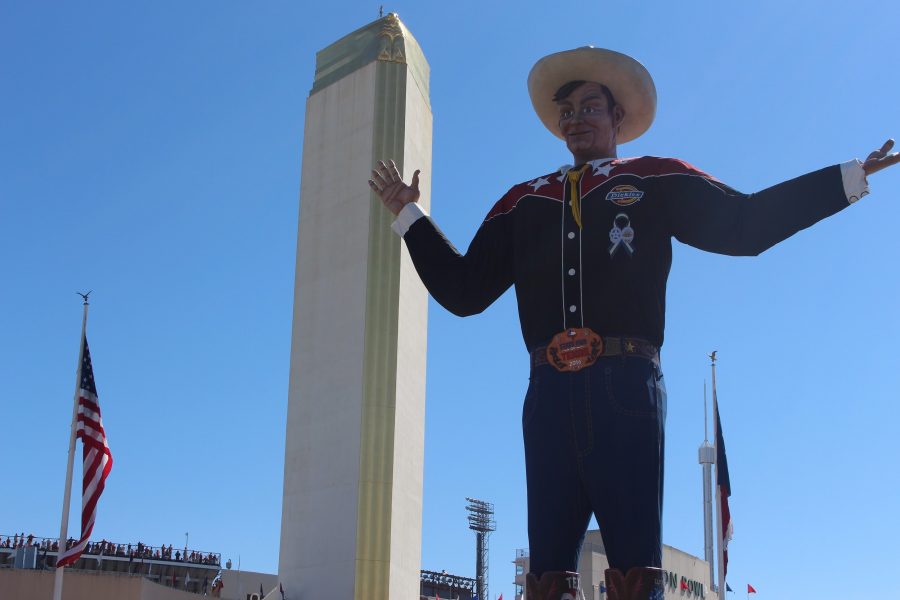 Fried food frenzy
Review of foods at State Fair
October 17, 2016
Imagine a place where fried food rules the roost, a place where it's acceptable to stuff loads of fried junk down your gullet. The fried food is what I hear most about the fair itself. I've never been to the fair in my life – ever. So, I finally decided to check this off my bucket list and go gorge myself in fried goodness.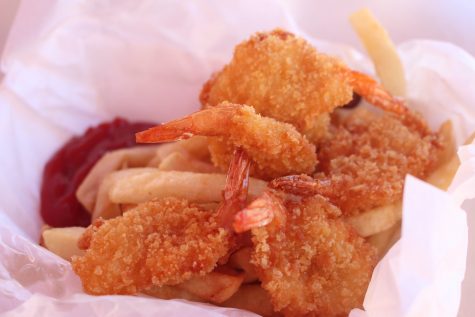 After arriving at the fair shortly past 11 o'clock, I figured it was time for a lunch break. I stopped at a seafood stand (yes, I know that could be risky) and bought fried shrimp. Combined with ketchup, this was a scrumptious meal. I expected the shrimp to taste fishy and was somewhat hesitant to spend the few precious coupons I had on seafood, but the fried shrimp stole the show. I would recommend this to anyone who is visiting the fair, and it's especially tasty when paired with an ice cold lemonade.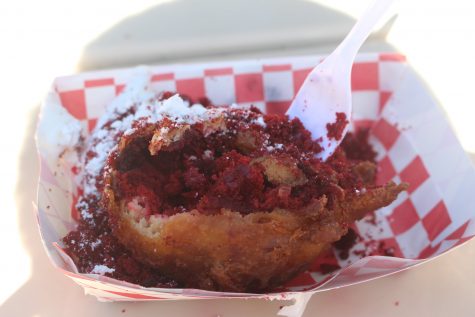 I figured I would wash down my lunch with a nice dessert, and the fried red velvet cupcake was at the top of my list as it peaked my interest based on how delicious it looked. This was an odd combination in my opinion, the fried exterior of the cupcake was not especially pleasant tasting. After getting past the fried part of the cupcake, it tasted fine, but this isn't a dessert I would recommend. There are plenty of other desserts at the state fair that are better than this. Spend your coupons wisely!
The State Fair of Texas has a variety of different foods, all different shapes and sizes. Although a bit pricey, this is a great way to spend your Saturday. Keep a strict budget so you don't spend an absurd amount and have fun!