Girls Water Polo
The girls water polo team played in the state finals against Richmond Foster, losing 11-8 on Saturday at Josh Davis Natatorium. They ended their season with a record of 22-2.
"I think we had a great season; everyone worked really hard and the team chemistry as a whole going into state was amazing," sophomore Riya Erasani said. "We all played our best but it didn't go our way in the end. I'm really proud of how hard everyone worked this year and our new assistant coach that we got helped us a lot this season, so hopefully we can make it far next year."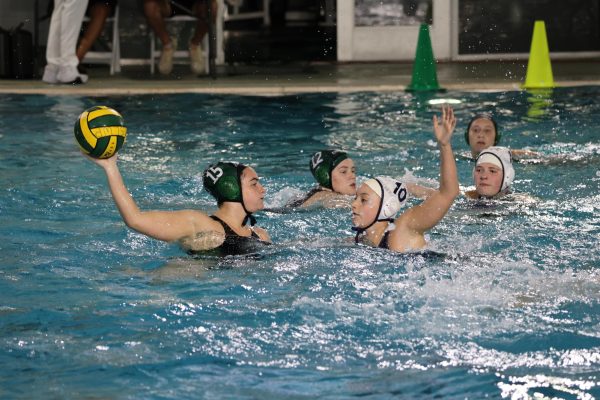 Varsity Football
The Dragon varsity football team played in the district championship against Byron Nelson, losing 34-17 on Friday at Northwest ISD stadium. The Dragons are now 8-1 overall and 5-1 in district play. Their last regular season game is against Fossil Ridge on Nov. 3 at home. 
"During the Byron Nelson game, I don't think we played to our best abilities," sophomore Jake Lucky said. "Obviously Byron is a good team, and they were able to capitalize on our errors and they were just the better team that night. This season I think is going really well. Obviously we didn't win the district title like we wanted, but I don't think one game defines who we are, and we just need to keep working to go win a state championship."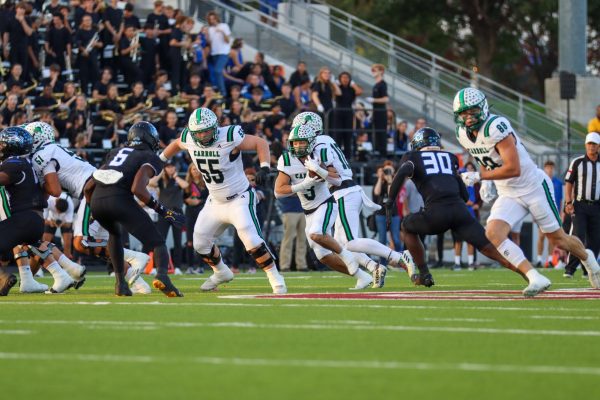 Varsity Volleyball
The Lady Dragon varsity volleyball team clinched the bi-district championship against L.D. Bell, winning 3-0 on Oct. 31 at Trinity High School. This bumps the Dragons' overall record up to 29-12, or number 9 in the state. Their next playoff game is on Friday at Brownwood High School against San Angelo Central.
"I think that in our game we had a rough start, but then came together as a team and showed what we are capable of," sophomore Teddy-Raye Ewers said. "I think our season so far has really reflected on how well we get along and how hard we have been working as a team, and together we're stronger than ever."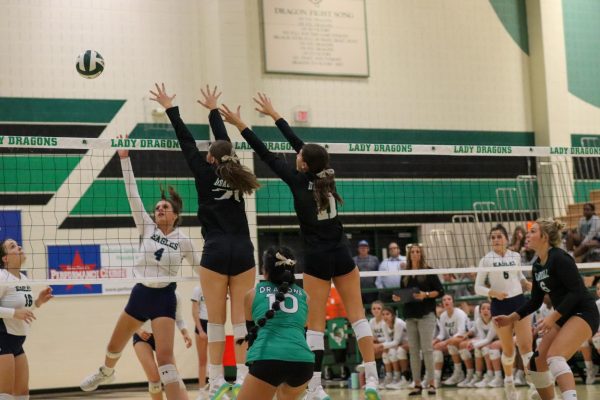 Varsity Cross Country 
Boys and girls cross country will participate in the annual UIL 6A state meet on Nov. 4. The girls team begins at 8:30 a.m., followed by the boys at 9:10 at Old Settlers Park in Round Rock. They qualified after winning regionals this past week.
"The team feels very excited about going to the state meet," sophomore Vanessa Vezga said. "We all have had a great season thus far. And I have really enjoyed training with everyone and can't wait to see what we'll accomplish."