Water Polo
The boys varsity water polo played in the state championship against Marcus, losing 18-6 on Oct. 21 at Lewisville ISD Aquatic Center. They ended their season with a record of 26-2. 
"While we may not be a very popular sport, we are a tight-knit family and played our hearts out this season," junior attacker Louie Christensen said. "We may not have ended the season the way we wanted to, but we all pushed each other to be the best we could be.''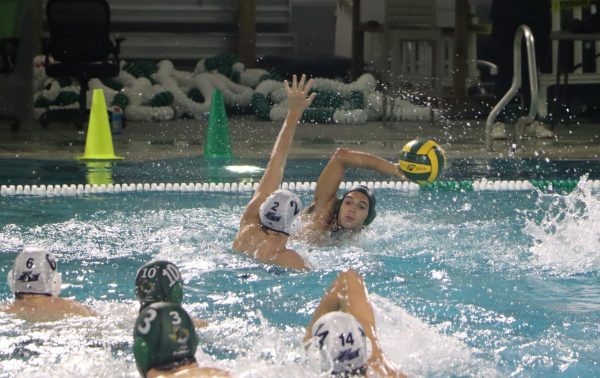 The girls varsity water polo continued their journey to state with a win on Oct. 21 against Hebron. The Lady Dragons beat Hebron 11-4. Hoping to claim the state title, the Lady Dragons will play on Oct. 28 in the state tournament against Clute Brazoswood. On the morning of Oct. 27, there will be a clap-out at the senior high to help show support for the team. 
"Our season is going really well so far," junior Sydney Rubin said. "Our team chemistry has really helped push us to get to this point in the season. I'm looking forward to State, and hopeful that we can improve from our third-place finish last year at State."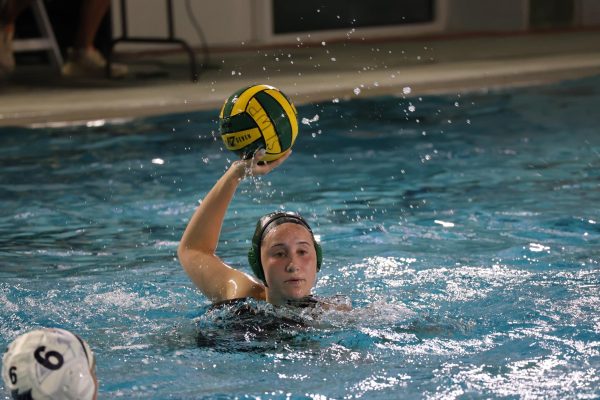 Varsity Volleyball
The Lady Dragon varsity volleyball remains undefeated in district play with a record of 12-0. They beat V. R. Eaton 3-1 on Oct. 20. Due to their win, the Lady Dragons were named district champions. Continuing their win streak, the girls beat Fossil Ridge 3-0 on Oct. 24. Overall, the Lady Dragons have a season record of 27-12. 
"Being district champs is something not many teams in this program have done," senior setter Cat Millsap said. "It's a great accomplishment for this team to do, going into playoffs I can't wait to compete with some great teams and hopefully win a lot of games."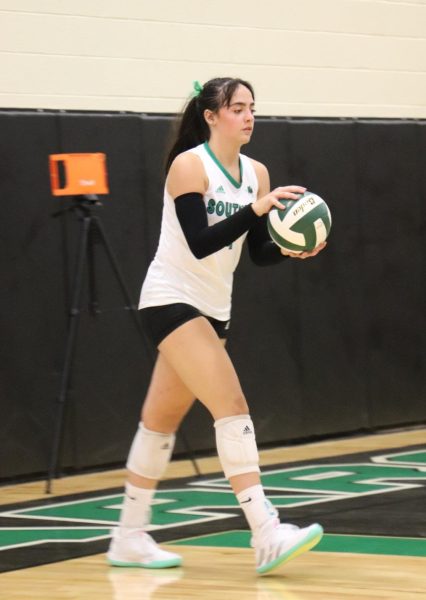 Varsity Football
Continuing on undefeated teams, varsity football continued their win streak with a 70-28 win over V. R. Eaton. This win placed the Dragons first in district with a record of 5-0 in district play and 8-0 overall. Hoping to continue their undefeated win streak, the Dragons play Byron Nelson on Friday, Oct. 27 at Byron Nelson. This game has been deemed "The Battle of the Undefeated" as Byron Nelson also has a district record of 5-0 and an overall record of 8-0.
"The season is going great right now," senior right guard Jonathan McLaughlin said. "This is the most tight-knit group I've been with, and we all are chasing after the same goal. We all love the sport and love fighting for each other. This season means everything to me as it's my senior year, and being with a team that treats each week like our last makes the biggest difference."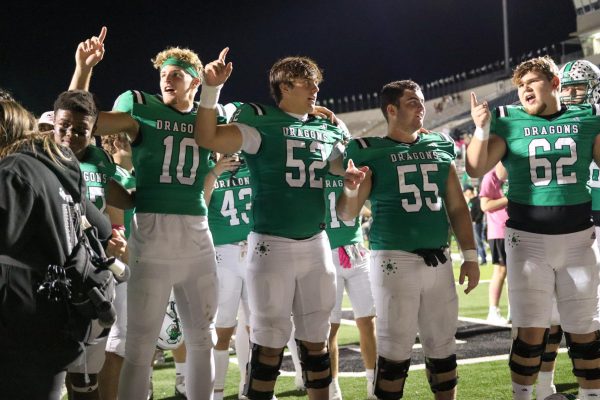 Cross Country
Both boys and girls cross country will progress to the state championship on Nov. 4. This is the  boys' 6th consecutive regional championship and 14th consecutive state appearance. This state appearance is the girls' 27th consecutive trip. In the regional tournament, junior Gabriella Tesoriero placed fourth with a 19:44.7 5,000-meter race and is feeling motivated and ready for State.
"My season has been pretty good," Tesoriero said. "The team has been working really hard this year and the girls have gotten a lot closer as a team. With State coming up next weekend, we're all very motivated and focused on our goal to win, especially with our win at the regional meet. We've had a lot of preparation and we're definitely ready for State."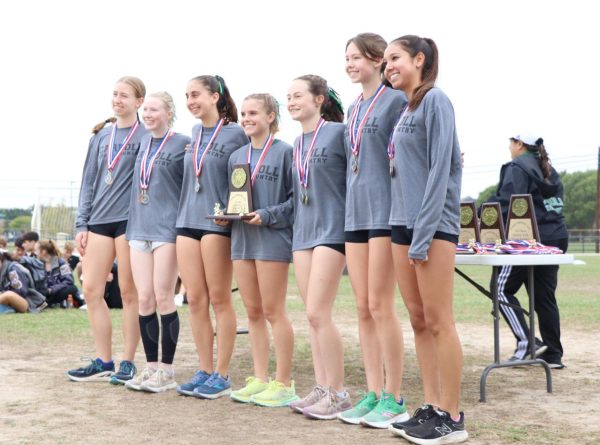 Varsity Tennis
The tennis team ended the season with a record of 17-5 after playing their final match in the regional finals against Plano West, losing 10-5. 
"The season was really fun," junior Louisa Downes said. "It was the most fun when we went on away trips and took long bus rides and stayed in hotels because that's when we made the most memories as a team."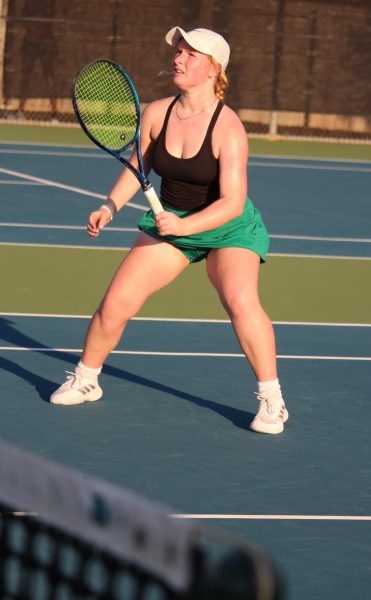 Varsity Swim and Dive
Ready to kick off their season, Carroll swim and dive hosted their annual Dragon Hunt at the Elise Cerami Aquatic Center on Oct. 21. Both girls and boys placed first with Keller trailing behind in second. The girls team had a team score of 703 while the boys had a team score of 839.
"I feel like the Dragon Hunt this past weekend went well," senior Tatum Janning said. "We had a lot of girls really step up on the relays and compete to win on many individual races. For this point in the season it's great to see such camaraderie and excitement. We have TISCA coming up in a few weeks and I think we have an excellent team this year that is going to do some amazing things. I'm excited for the rest of the season."