October 9-13
Tuesday
Varsity Volleyball vs Timber Creek (Senior Night)
During their Senior Night, varsity volleyball beat Timber Creek 3-0, continuing their reign as first in the district with 9 wins and 0 losses. The team's five seniors were recognized with bouquets at a ceremony prior to the game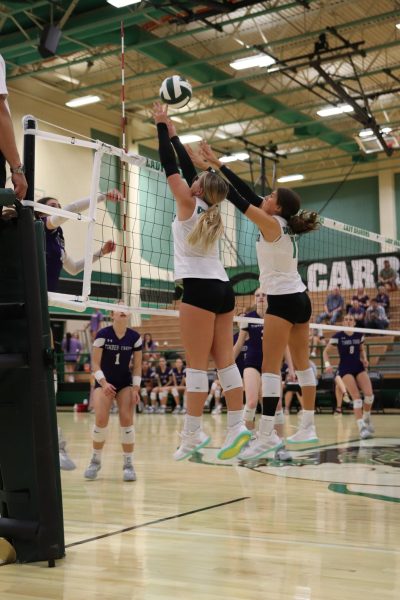 Thursday
JV Football Black/Green
JV football teams played Keller Central on Thursday night. Their next game will be against Eaton on Oct. 18.
Freshman Football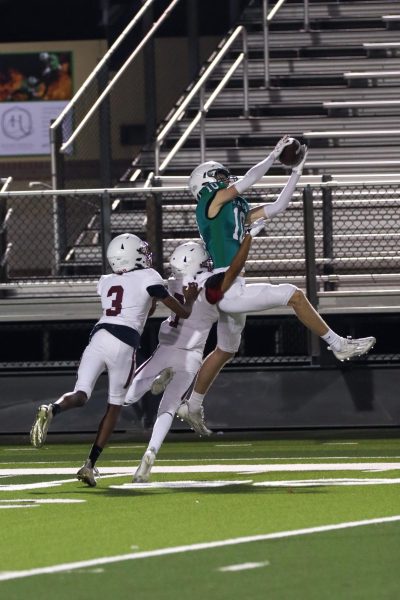 In blowout games, Freshman A beat Keller Central 49-0, and Freshman B beat Keller Central 40-0. They will face Eaton next Wednesday.
Cross Country- Boys
Dragons won the 4-6A Championship for the 14th consecutive time Thursday morning and will advance to regionals. Sophomore Caden Leonard captured the gold medal and Dragons swept the top 4 spots.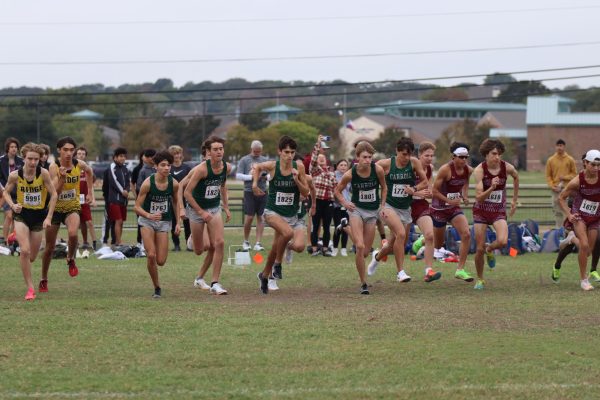 Photo by Morgan Brown
Cross Country- Girls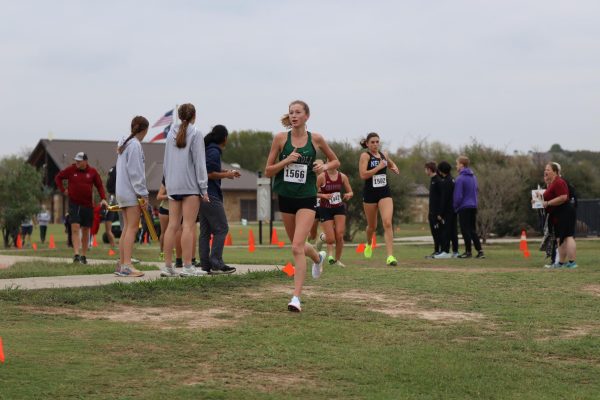 Lady Dragons won the 4-5A Championship for the fifth consecutive time and will advance to the Region 1 meet on Oct. 24. Senior Alexandra Walsh placed first overall.
Friday
Varsity Football
At Pink Out, varsity football defeated Keller Central with a final score of 70-7. This marks their seventh consecutive win of the season. Their next game will be against VR Eaton on Thursday.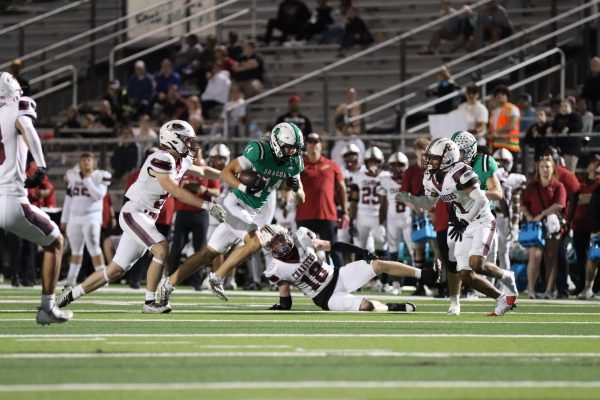 Varsity Volleyball
Varsity volleyball played Keller Central during the Pink Out Game, winning 3-1. They are still undefeated with 10 wins in the district.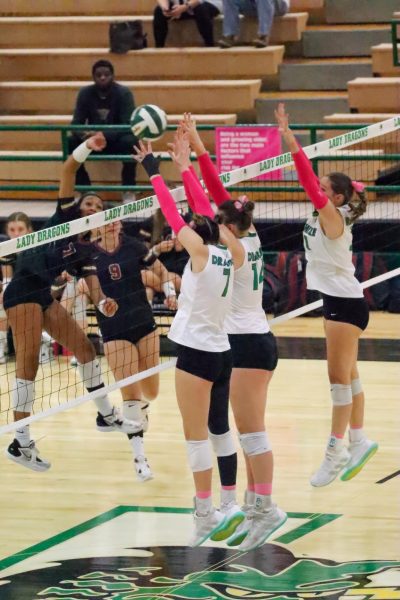 Photo by Cailyn Cashon