Monday
Varsity Boys Tennis
On Monday night, the Varsity Boys tennis team beat the Jesuit Boys team 15-0. This game marks the tennis team's tenth of their season, with 7 wins and 3 losses. These matches follow their close set of matches against Coppell on August 25 (10-9), and is the first set of matches that the team has remained undefeated. Their next game will be on Sept. 7 against Keller High School. "We feel really great about this match, and we can't wait for some of our matches in the weeks coming up against Keller and Byron Nelson," senior Andy Li said.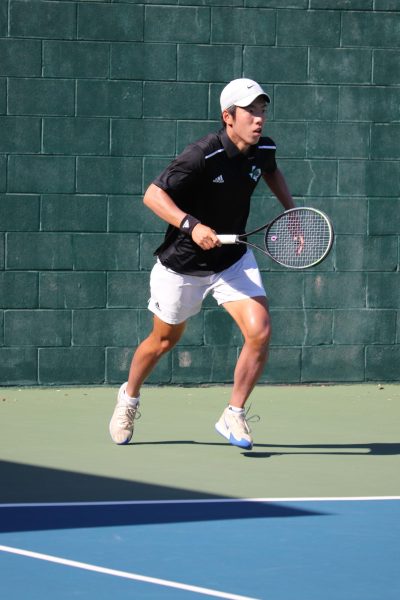 Wednesday
Varsity Hockey Scrimmage vs Jesuit
The Varsity Hockey team played a scrimmage on Wednesday night against Jesuit, losing 5-1.
Thursday
JV Football Black
JV Football Green
Freshman Black
Freshman Green
On Thursday night, JV Football teams (Black and Green), and Freshman Football teams (Black and Green) played Marcus High School. The JV teams' next game will be against Cedar Hill on September 7.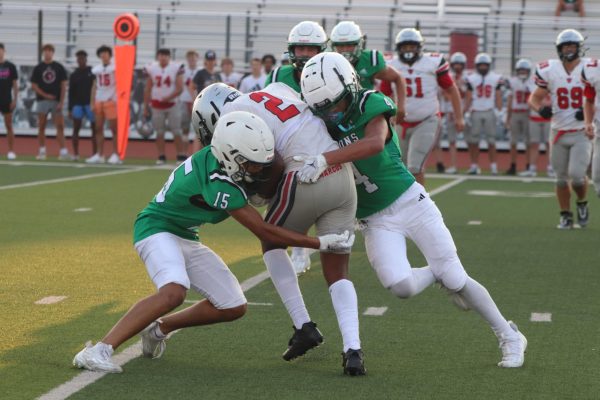 JV Tennis White
JV Tennis (White) played UTR Intrasquad singles matches on Thursday night. 42 athletes played, and the next set of matches will be doubles. 
Friday
Varsity Football vs Marcus
On Friday night, the varsity football team beat Marcus 57-15. This was the second game of the season, and the Dragon's second win. Next week's game will be an away game against Cedar Hill High School at Longhorn Stadium. "It's our first away game, so we get an opportunity to be as we call the villain, and blow them out in their first home game of the season," senior Eric Garza said.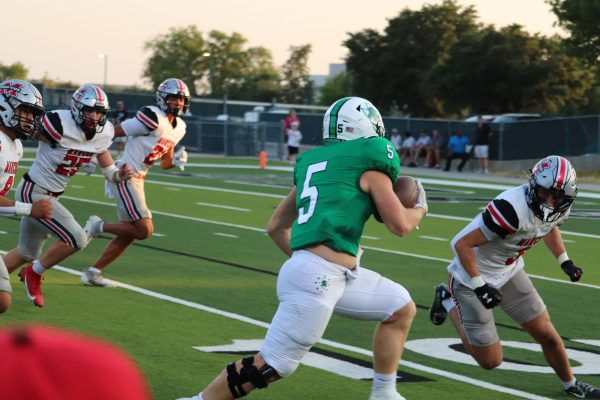 Saturday
XC Invitational @ Denton
This cross country set of races was the second of the season for the team. Junior Mia Lay is happy with how she and the rest of the team performed. 
"For me, it gave me a big confidence boost to do better in my upcoming races," Lay said.