Dragons Study Abroad: Travel this Summer to Europe
This summer of 2023, Carroll High and Senior High students have the opportunity to travel to the Iberian peninsula with Mrs. Summer Neimann or Iceland with Coach Chris Padilla in two unforgettable study abroad trips through EF Tours. 
For the trip to the Iberian peninsula, starting on June 5, 2023, students will fly into Portugal and travel across the southern coast of Spain, learning about the art, history, and language of culturally rich cities such as Lisbon, Algarve, and Barcelona with an optional extension into France. Neimann, a fine arts teacher at Carroll Senior High, will be chaperoning the students, but parents are also welcome to participate on the trip.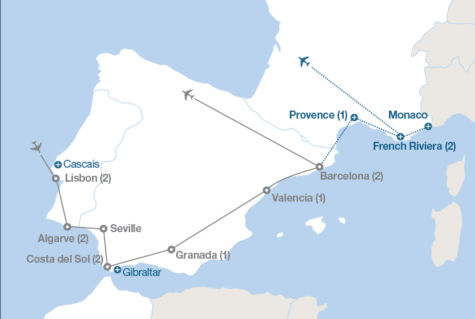 Starting with an overnight flight to Lisbon, Portugal, students will travel from the capital to Evora, Algarve, Seville, Costa del Sol, Granada, Valencia, and Barcelona over the course of 12 days. An optional three day extension into France includes Provence and the French Riviera. Tours of the major cities are included as well as self-guided excursions to historic locations and museums. 
After a long break from traveling due to the Covid-19 pandemic, Neimann said she was excited to begin the enriching experience of overseas travel once more. She chaperoned students in the summer of 2022 as they traveled to England, France, and Belgium, exploring the Stonehenge, riding the London Eye, and learning about the revolutionary history of Paris.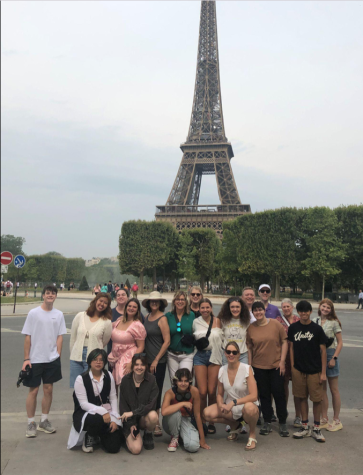 "Traveling abroad is the single most effective way to change the way we view the world," Neimann said.
Neimann also noted that traveling as a student group is less expensive and how the experience of  "traveling as a student with your peers is freeing." 
During the Iceland trip with Padilla, students will experience both the breathtaking natural world and the distinct culture of the island over the course of eight days. Reykjavik and Akureyri are two of the major stops where the group will take in waterfalls, fjords, natural hot springs, whale watching, national parks, black sand beaches, and the Blue Lagoon, which is a place where geothermal activity has created a unique spa-like body of water.
This trip will be Padilla's sixth international journey with past tours to Italy, Australia/New Zealand, England/France/Germany/Switzerland, Spain, and Japan.
"I am looking forward to having a great group of Dragons on this awesome adventurous trip," Padilla said.
To learn more about the Iberian peninsula trip, students and parents can contact Mrs. Neimann through her email: [email protected]. Dragons interested in the wonders of Iceland can sign up on the EF Tours website: www.eftours.com/2501962rp or email Mr. Padilla at [email protected] for more information.