Celebrating Life and Legacy
Reflecting on the life of David Allen
As we prepare to walk the stage on Friday, one seat on the Dragon Stadium field will be left empty in memory of the exceptional David Allen, who passed away in December of 2018 after complications from a seizure. In light of this milestone and the heavy weight of his absence, I talked to David's mother about her son's life and legacy.
Geri Allen welcomed me into her home with open arms, never at a loss to converse about David. 
"It makes me proud that we raised such an amazing kid, and such a unique kid," she said. "I don't think I'm ever going to meet anyone like him."
And she's not afraid to admit that David faced his fair share of challenges throughout his life.
"David was a hard kid until we figured out what was wrong with him. He suffered from depression and anxiety and he didn't know how to deal with it as a teenager, but I have to say, the last year and a half of his life when he finally got on medicine that helped him, he was the happiest, funniest, most bizarre kid in such a good way," she said.
In school, David was heavily involved in the theatre department, participating in numerous productions. His most memorable performance, and one of Geri's proudest moments as a mother, was in a comedy sketch of the department's 24-Hour Play Festival.
"That production where he was flapping his arms was hysterical," she said. "He killed it. It was something I have never experienced before with him. His true personality came out in that role. It even made his dad cry, which is a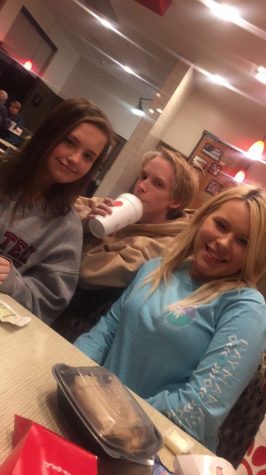 hard thing to do."
David loved conspiracy theories and was very outspoken about politics. But his best — and most remarkable — trait, Geri said, was his big heart. 
"He just had this way about him. He wanted everyone to be happy and he would do whatever it took to make people happy. I remember a girl coming here right after he died and telling me, 'I wouldn't be here if it wasn't for him. He made me want to stay alive.' He just had a huge heart."
That, she said, is what she hopes his legacy is.
"I think his legacy is his helping and healing heart that I know he wishes he could've done more with because that's just who he was," she said. "And I think he still continues to help and heal in his own way."
For Geri, that means sending her signs on her more difficult days.
"The day he passed away we had EMTs and cops and everybody in here for six hours. We would go outside in the back and get a break from them. And there was a hawk that sat on the back fence the entire time he was in the house, and when they took him away, the hawk flew away. On the morning of his celebration, I'm outside having my coffee, and there was the hawk — the closest it has ever been to the house. There are certain times and days when I'm having a hard time, and there's that hawk," she said.
Captiva, Florida has always been a sacred place for the Allens, as they've gone there every year since David was two years old. It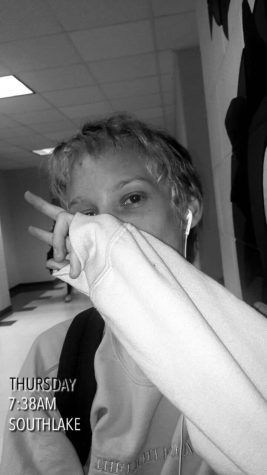 's where some of David's ashes are scattered and where the family plans on moving there when their daughter, Sadie, goes to college.
"We're gonna go to Florida, to our special place, and he'll follow us there, absolutely," she said.
Here in Southlake, David was commemorated with a memorial bench installed across from the Starbucks in Town Square on April 28.
"After he passed away and we had the celebration of his life and we got all those letters, the one thing that we learned was how much he cared about his friends," she said. "I just wanted a place where his friends could talk to him, and be with him, and remember him. This isn't where we're from but it's where he passed away, and so many of his friends needed a little solace and a feeling of closure in a lot of ways."
Geri still keeps in touch with his friends, even regularly getting lunch with those he was closest with.
"This time of year is really hard because they're all leaving me in the fall," she said. "But they told me, 'Nope, never gonna leave you. We're going to stay in touch.'"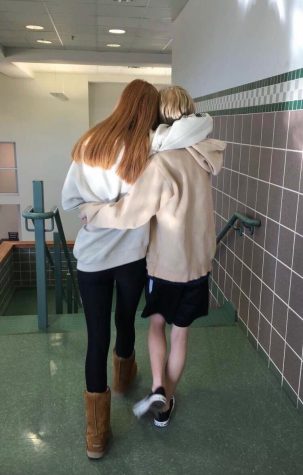 I knew David personally, and he touched the lives of everyone around him with his contagious smile and laugh. On May 28 and beyond, our "A Touch of David" bracelets will carry him with us, on our wrists and in our hearts.
"David loved hard, and loved everyone who loved him," Geri said. " He had so much to give to people and to the world, and the world had so much to give to him. He wanted to make the world a better place, and he just left us too soon to do it."