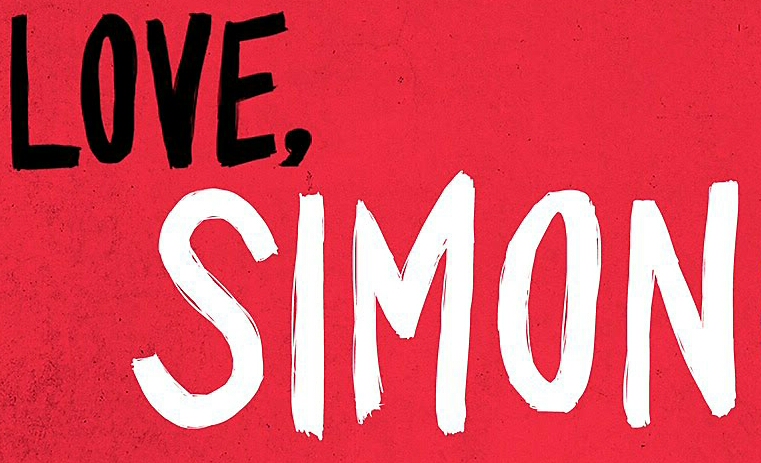 A modern-day love story (Opinion)
How "Love, Simon" is positive step towards equal representation
April 10, 2018
From the second I walked into the theatre to the moment the film ended, "Love, Simon" stole my heart and made it feel a little bit of every emotion on the spectrum.
The movie takes place in a suburb outside of Atlanta and stars Nick Robinson in the role of Simon Spier, a 17-year-old high school student with one big secret. He is gay. The story is developed in a way which shows Simon's longing to keep his secret but an arising desire to dive in to this other part of who he is.
The film is centered around a series of emails between Simon and another closeted gay kid at his school who disguises himself under the name "Blue". The story follows Simon and Blue's ever changing and developing love story and leads up to the final reveal of Blue's identity. While this love story is a critical part of the film, the relationship between Simon's friends and family as he goes through this process is just as important and touching.
When watching the movie, I couldn't help but fall in love with the characters, the music, the story line and, above all, the message this movie brings to the world. While it is your typical blockbuster teenage love film, it brings a new element of social awareness to the LGBTQ+ community. In most teen movies, we see the guy and we see the girl. This is the media presented to us and whether it's intentional or not, it makes LGBTQ+ kids feel secluded and invalid. "Love, Simon" changed that. It showed teenagers across the country that it's okay to be who you are. It's okay to be gay. It's okay to love.
Having read the book, I had high expectations for this film and overall I was not let down. I personally always think the book is better than the movie but I can still confidently say that "Love, Simon" was an accurate portrayal of the words written by author Becky Albertalli. With a minimal amount of the story line changed, I was pleased and fulfilled with the product put on the screen.
"Love, Simon" is a movie I could watch over and over again. It is a movie that made me want to get outside of my comfort zone and stop second guessing trivial things in my own life. It not only inspired me, but it inspired LGBTQ+ teens abroad and gave a voice to the thousands of kids who have felt muted by mainstream media. While "Love, Simon" is certainly not the first film to represent this community in the world of cinema, I believe it is a pioneer piece in the connection between quality entertainment and social progressivism. I, amongst many others, have fallen in love with "Love, Simon."