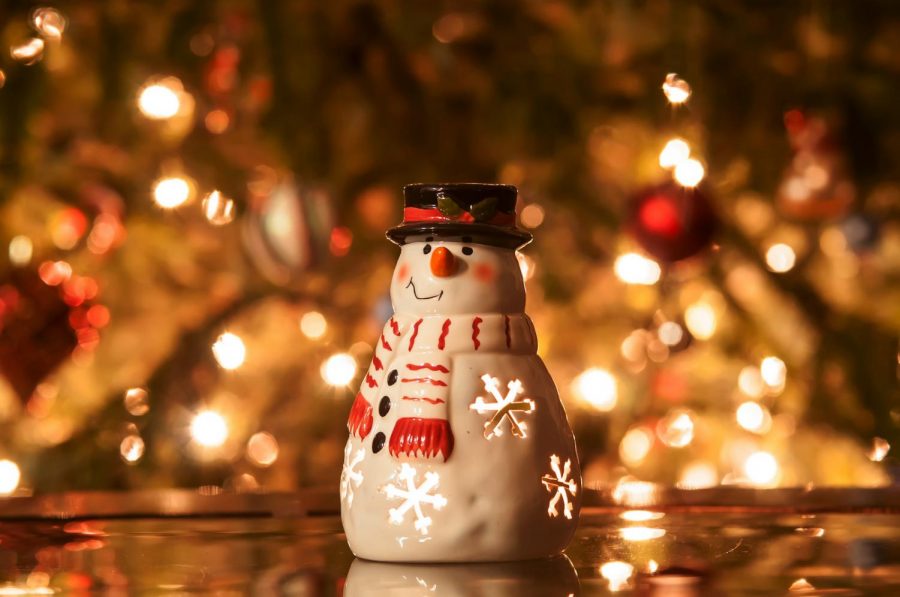 Fall and winter is in the air
All of the trends to get you in the holiday spirit
December 7, 2017
Fall and winter are some of the best times to catch up on fashion trends, music, food, and, of course, make memories with your friends and family. Here are some of the best tips to help you get the most out of the end of fall and the beginning of winter:
❄ FASHION:
One of the major color trends for 2017 has been red. Jackets, sweaters, and pants ranging from cranberry to crimson have recently become popular in both runway and street fashion. Many models and celebrities have been seen showing off their favorite red items. Other fashion trends involve oversized and warm sweaters, leather leggings, knee-high boots, sweater dresses, and leather flats and slippers. Layering is key due to the seemingly ever-changing Texas weather and because mixing and matching patterns, fabrics, and textures is always a fun way to experiment with your wardrobe without breaking the bank.
❄ MUSIC:
Many big artists have made their voices heard through major albums released in the music industry this past year. Harry Styles' debut album "Harry Styles" along with Ed Sheeran's newest album "Divide" and Kendrick Lamar's "DAMN" were released earlier this year and quickly became the top albums of the spring. P!nk's album "Beautiful Trauma," Kesha's "Rainbow," and Niall Horan's new solo album "Flicker" are some of the more recent releases to climb the charts. Any song from these albums are guaranteed to complete any celebratory "it's finally time for break" jam sessions. During the fall and winter, people also crave music that makes them feel calm, comfortable, and cozy. Bands such as LANY and Coldplay cater to this need by providing their audiences with music that is warm yet mesmerizing.
❄ FOOD:
Besides all of the leftover Halloween candy and Thanksgiving turkey with stuffing, there are many food and drink ideas that can make people feel comfy during the holiday season. Having coffee, tea, or hot chocolate in your favorite mug can always get you in the fall spirit. Baking holiday cookies and other desserts can fill the room with happiness and an enticing, sugary sweet smell. A classic chicken noodle soup, turkey chili, or even a warm bowl of pasta are the perfect types of comfort food needed for a cold night. It's the best time of year to eat some tasty treats. Even if they might not be the best for you, the holidays are a great time to indulge.
❄ QUALITY TIME:
During this season, it is also important to remember to make special memories with your friends and family. Invite them to a Thanksgiving feast, or even to a special Christmas dinner. You could go shopping, watch holiday movies, binge watch a Netflix TV show, or even go on some photo shoots with your friends bundled up in heavy sweaters and big jackets.
There are endless possibilities on ways to start to fall in love with winter and its fun festivities. But remember that most importantly, one of the best gifts anyone can ask for is having fun with your closest friends and relatives.