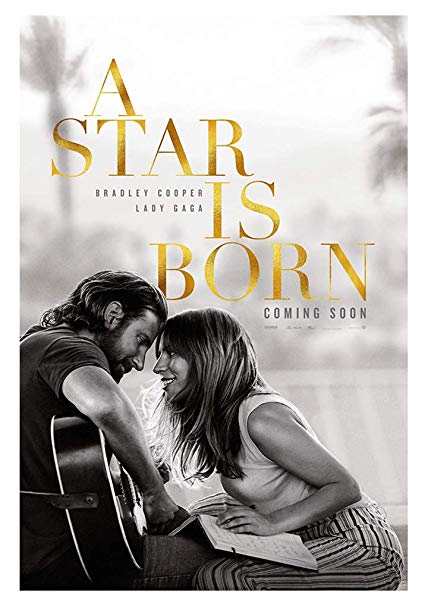 I anxiously waited for Oct. 5, when the film "A Star is Born" was to be released. After sitting through the 135-minute movie, I left the theater full of emotions, with tears in my eyes. I was hoping for an incredible and moving performance from the cast, and the film certainly exceeded my expectations.
Directed by Bradley Cooper, the movie was about an aspiring artist, Ally (Lady Gaga), who's singing in a drag show when she meets famous country artist Jackson Maine (Bradley Cooper). The two instantly hit it off, and Maine made it his mission to turn Ally into a star. The film followed the incendiary relationship between the two.
The onscreen chemistry between Gaga and Cooper was astounding, and the audience could feel the connection in every scene. From intimate scenes to fight scenes, the interactions between the two stars felt natural and real. I was immediately invested in the storyline, feeling the pain and love that Gaga and Cooper expressed.
An important theme portrayed throughout the movie was the role that substance abuse could play in someone's life. Cooper's character struggled with alcoholism and drug use all through his adult life, and the issue progressively got worse throughout the film. The more alcohol and drugs he consumed over the course of the movie, the worse the physical and mental effects got. The plot followed how the issue negatively affected the relationship between Ally and Maine.
This wasn't the first remake of the film. There have been three previous versions of "A Star is Born:" the original in 1937 featuring Janet Gaynor, one in 1954 featuring Judy Garland, and one in 1976 with Barbra Streisand. Though the 2018 version was the most recent remake of this movie, it has been ranked the best of the four by critics. In just twelve days since its release, "A Star is Born" had sold over $100 million in ticket sales domestically. The film was extremely successful in theaters and was popular among audiences. On Rotten Tomatoes, "A Star is Born" received 4.5 out of 5 stars, making this remake a success.
Another triumph of the film was the playlist, which included beautifully made songs such as "Shallow" and "I'll Never Love Again." Since the soundtrack was released, it has been on the U.S. Top 10 on iTunes, even holding the top position from Oct. 6-Oct. 19. The playlist ranges from upbeat, catchy songs to sad, emotional songs.
Gaga and Cooper did not disappoint, making the audience laugh, dance in their seats and cry. It was a beautiful and heartfelt film, and I could see it over and over again without getting bored of it. "A Star is Born" is definitely worth seeing.