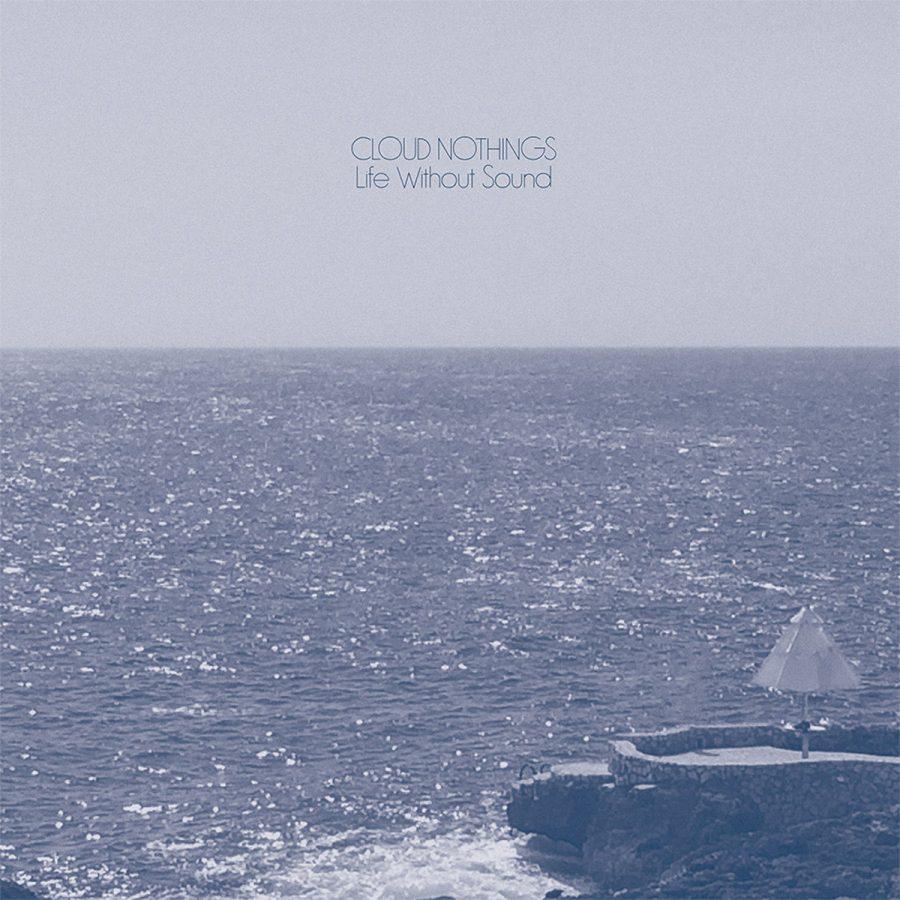 Life Without Sound – Cloud Nothings
February 27, 2017
Cleveland-based indie-rock outfit Cloud Nothings return with their new, 9 song LP titled Life Without Sound, their 7th effort so far. It's an effort with promise, but it's marred by its own tendency to bear the influence of current trends in music on it's sleeve. Cloud Nothings have proven themselves capable of writing an excellent pop/rock song before but fail to show any significant form of originality on their latest record or provide a catchy single. However, they do manage to deliver a number of good (not great) tracks that make Life Without Sound an enjoyable listen, despite its flaws.
They haven't managed to recapture the adolescent frustration of Stay Useless, which is still their best song, but they've given an honest effort. Life Without Sound carries familiar themes for a relatively young band; love, frustration, ennui, etc, but I think that's where the album falls slightly flat, thematically. Cloud Nothings are getting older, but their music isn't. It's still the same simple pop-punk about girls and dissatisfaction that it always has been, and it would have been nice to have seen a little growth musically and lyrically. Frontman and principle songwriter Dylan Baldi penned down decent, sometimes pretty good lyrics for this record, but that's about it, and I think that he's capable of better.
The influence of the relatively recent shoegaze/emo revival exemplified by bands like Nothing and Title Fight has its fingerprints scattered on Life Without Sound, for better or worse. I think this likely has a little more to do with the production than the music itself, but they still find room in plenty of songs such as strange year, to open things up for shoegazey chord voicings and effects. It isn't all over the record, but it's there and it makes it sound like Cloud Nothings are taking a big cue from their contemporaries, which already sound a bit too similar.
Album opener Up to the Surface is especially guilty of this, being composed of the same chord shapes that those previously named bands probably thought they invented. Its far from a bad song, but it's also not an especially notable one.Songs like Realize My Fate find Baldi failing to pull off his own songs, which would probably sound better performed by Daisy era Brand New, considering that's what it sounds like.  Cloud Nothings do best when they play pop punk, like Things Are Right With You, or Modern Act, which sound a lot more like them at their best.
While they haven't topped their previous successes, Life Without Sound is going to satisfy fans of Cloud Nothings, and despite sounding more like it's following a trend than setting one, they do the sound reasonably well. It's not the best record they've released, but it's still an enjoyable, and respectfully brief listen.