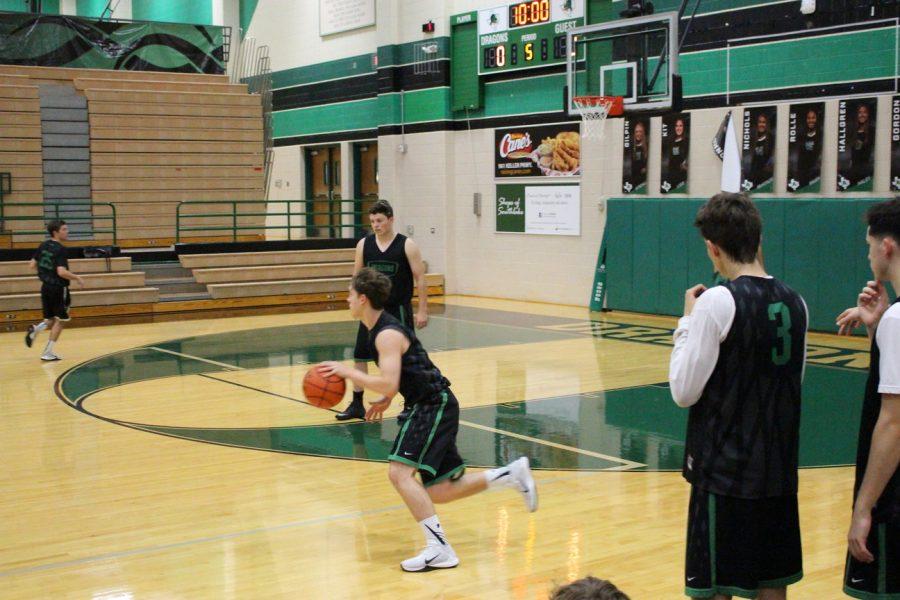 Sports Update: Oct. 17-21
October 27, 2016
Football
This past week, our Varsity Dragons defeated the Byron Nelson Bobcats 44-13 during the Homecoming Game at Dragon Stadium. Currently ranked #1 in 6A Region 1 District 5, they hope to continue their seven game win streak this Friday against L.D. Bell at Pennington Field in Hurst.
Volleyball
The Lady Dragon Varsity Volleyball team is quickly approaching their playoff season after reigning supreme in the match this past Friday against Byron Nelson 3-0. Their final district match is scheduled for 6:30 p.m. this Tuesday at Trinity High School against the Trojans.
Cross Country
Our Cross Country runners swept the UIL Region 1 District 5 meet this past week, winning both Varsity and JV Boys and Girls. Senior Gillian Mortimer came in first for the Varsity girls and Senior Reed Brown for the Varsity boys. The two Varsity teams will be advancing to the 6A Region 1 meet this upcoming Saturday in Lubbock with plans to return to the State meet the following week.
Swimming
The 11th annual Dragon Hunt Swim Invitational was held Oct. 15, giving the 535 swimmers, including 123 from Carroll, a chance to claim a rubber chicken. Most notably, junior Jack LeVant set a Carroll Aquatic Center pool record leading off the 200 relay. Their upcoming meet is at Flower Mound High School this Thursday.
Basketball
The 2016 Basketball season will be commencing in the next couple weeks, starting with the Varsity Boys game Nov. 14 at Grapevine High School and the Varsity Girls November 4 at Keller Central.